Singapore pewter RAF golf trophy plate

Date: 1971

This is an RAF golf trophy made from Singapore pewter and is in the form of a 32 cm round dish with inscriptions and illustrations. It is a matchplay trophy of the golfing society of the Far East Air Force, the command which controlled all RAF assets in East Asia. From 1971, it would be the last such trophy as the command was disbanded in that year.

The reverse has a central pressed mark for Selangor Pewter.
Price $85.00
Reference: MEM341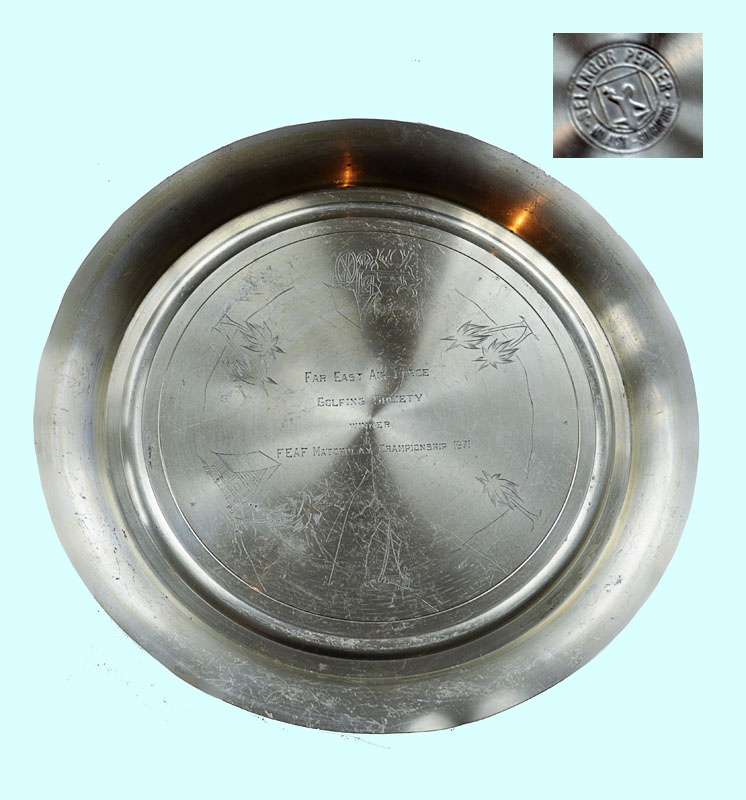 Click on the image to view it full size