Bulldog brassie
Maker: A W Oakley , West Middlesex
Date: 1924

A bulldog brassie but an unusual one: the broad squat head is there, and the loft and length of a spoon but no curved sole and, instead of the full brass soleplate, a 'slice of pie' plate at the front of the head, more characteristic of drivers from Scottish clubmakers. There is a relatively small lead backweight at the rear of the head. The head is clearly stamped "A Oakley West Middlesex" in script.

The hickory shaft is still dead straight and carries a soft black leather grip which is probably original.
Price $250.00
Reference: B394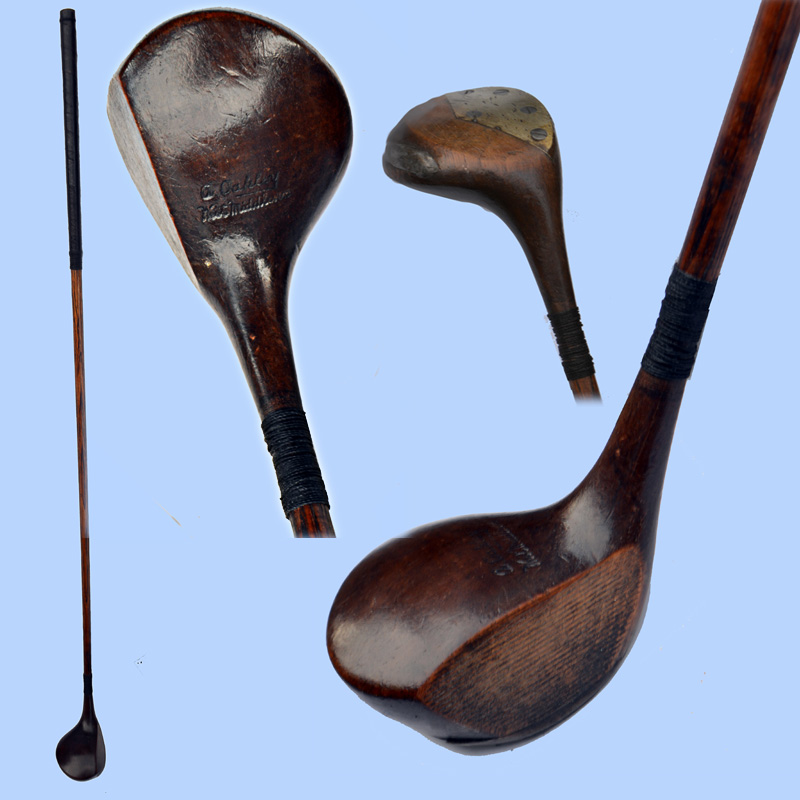 Click on the image to view it full size