Lady's Driver
Maker: W B Winton , Brora/Milngavie/Peterhead
Date: 1921

A ladies' driver with a through-hoselled persimmon head. Extra weight is added to the head by a lead backweight and two lead plugs in the sole. The head is protected by a horn slip secured by two screws and a hickory dowel. The head is stamped "W Winton Special" for the professional at the Peterhead club.

The hickory shaft is a nice piece of wood, very slightly bowed but still playable. The club carries a replacement black suede grip.
Price $170.00
Reference: D349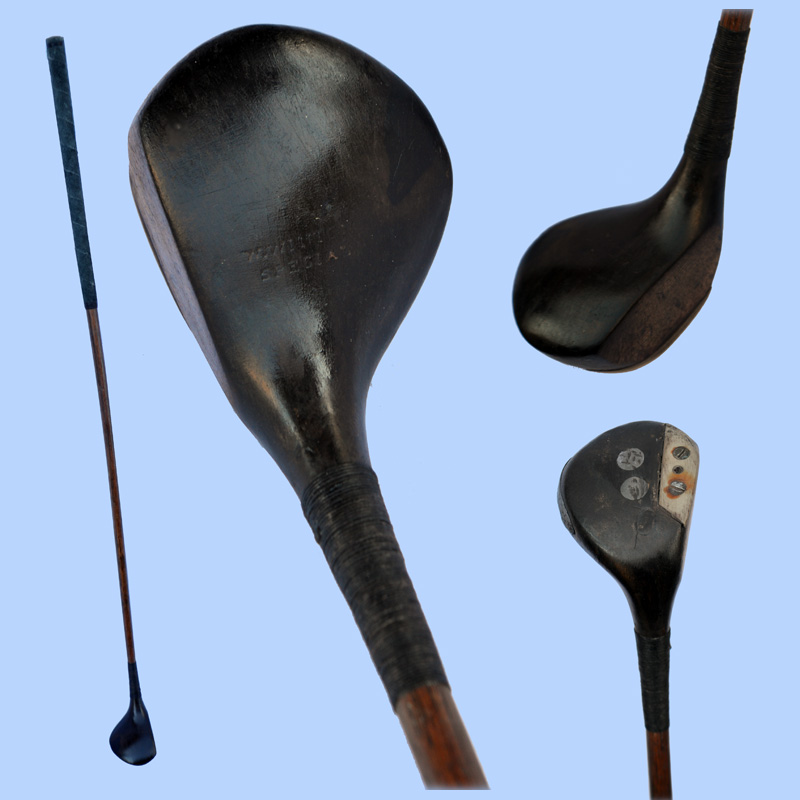 Click on the image to view it full size