Small-headed socket brassie
Maker: J C Smith & Son , Monifieth
Date: 1905

As always seems to be the case with this Tayside family firm, fine workmanship in this small-headed brassie made particularly eye-catching with the firm's typically dark-stained hickory shaft setting off the brass soleplate which is in excellent condition.

The shaft is stamped "J C Smith & Son Monifieth" in a circle and is topped with a suede grip. |In addition to the soleplate, in excellent condition and secured by six screws, the head is protected by an ebonite slip. The crown of the excellently preserved persimmon head is stamped J C Smith (in caps), Special (in script) and picked out in gold paint.
Price $290.00
Reference: B392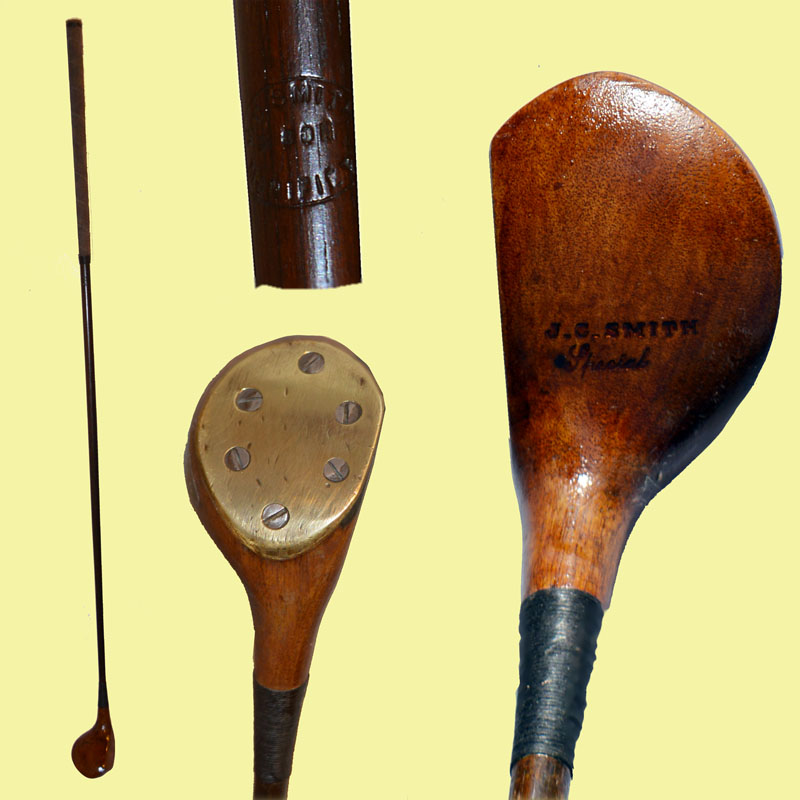 Click on the image to view it full size