Johnson offset putter for Paxton
Maker: James Paxton , Romford
Date: 1910

An offset putter stamped with the key cleekmark of London cleekmaker Frank Johnson above "J Paxton Special Romford" in an oval. The reverse of the head is also stamped "Hand Forged", "Special" and "19" which may either be a model number or, as this was long before standard numbering for irons in the bag, the number assigned to the club by this maker.

The face has an enclosed line pattern.

What is probably the original suede grip sits atop a straight hickory shaft.
Price $170.00
Reference: PUT431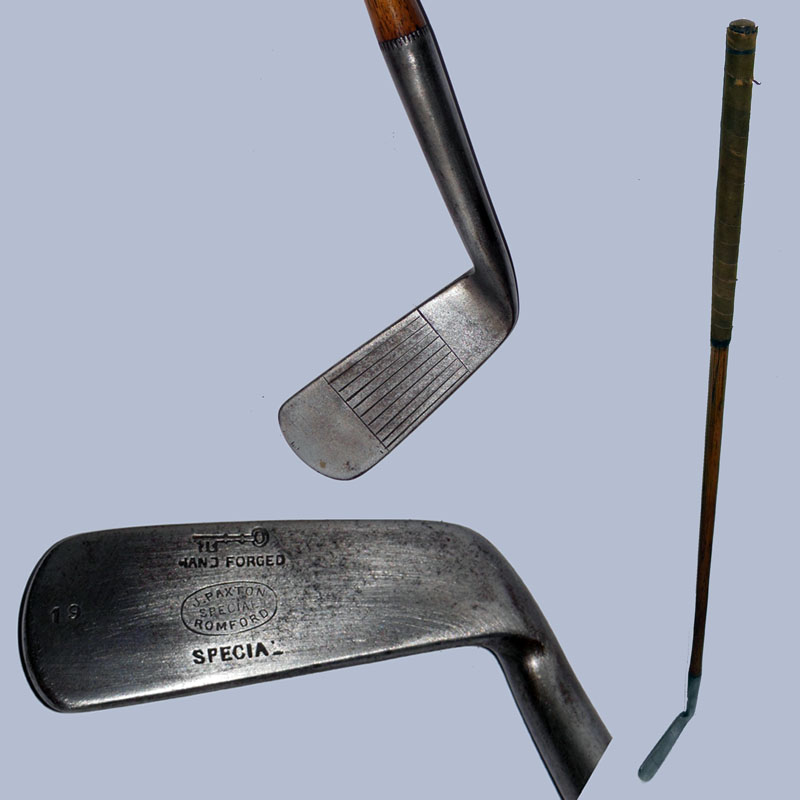 Click on the image to view it full size