Troon sterling silver ashtray

Date: 1953

Solid sterling silver ashtray (ca. 3" square) from Troon Golf Club (25 years before it became Royal Troon) with the club crest above the motto Tam Arte Quam Marte (As much by skill as by strength).

It carries the maker's mark for C S Green & Co, St Paul's Square, Birmingham. Further marks show the anchor mark of the Birmingham assay office and the date stamp for 1953.

An unusual item for silver collectors is that it has the sovereign's head of Queen Elizabeth. The head was stamped to show that duty was paid but was discontinued in Queen Victoria's reign in 1890. It was revived in Birmingham for the first two years of the present queen's reign in 1952 and 1953.
Price $115.00
Reference: MEM326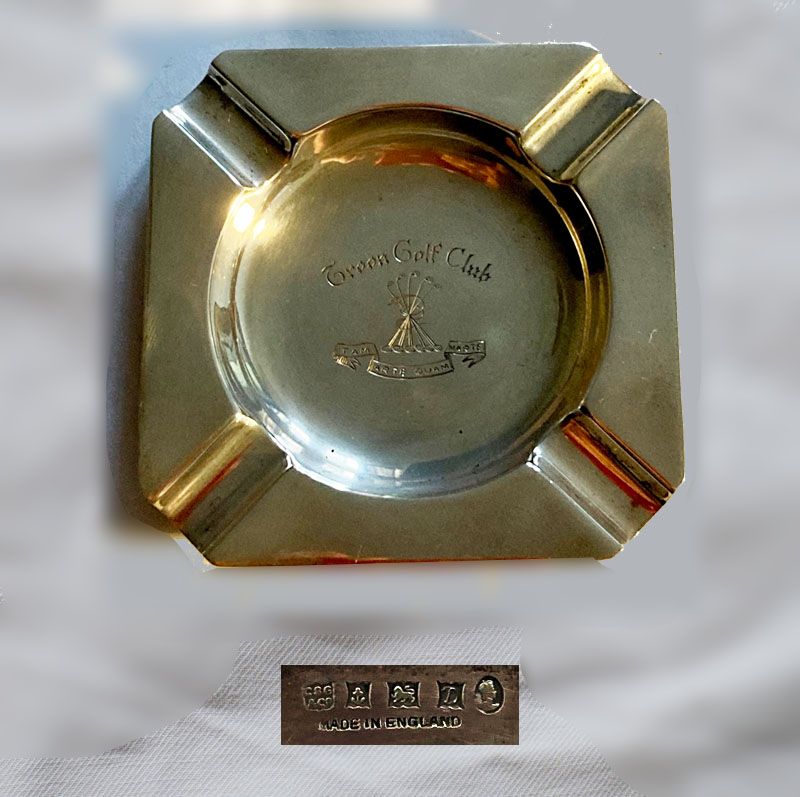 Click on the image to view it full size