Cochrane putter for David Murray
Maker: David Murray , Carnoustie
Date: 1913

A rare name on a club as this young clubmaker was killed in the First World War after a very short time in business, too short, in fact, to be registered in any of the commercial directories of the period.

The reverse of the head bears the Cochrane knight cleekmark so the head was probably made for him in the local Crighton forge taken over by Cochrane in 1913. The reverse of the head is also stamped "Special", "Putter", "Warranted Hand Forged" (in oval form) with "David Murray Carrnoustie" within an oval.

The clubface has an enclosed line pattern,

A straight hickory shaft carries a replacement sheepskin grip.
Price $185.00
Reference: PUT430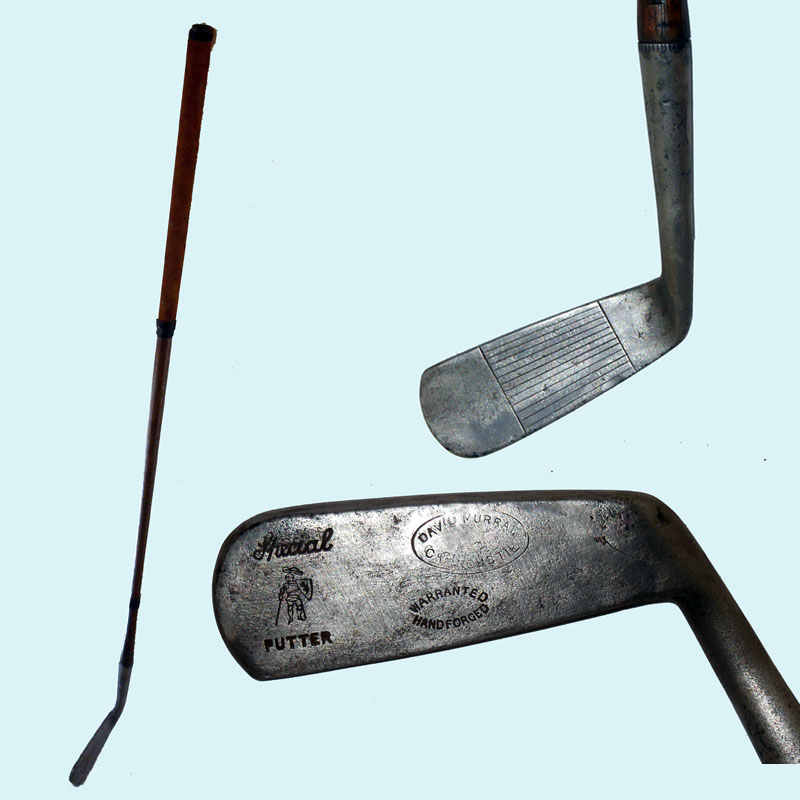 Click on the image to view it full size