Scareneck juvenile driver
Maker: George Brews , Blackheath/Minchinhampton
Date: 1906

A child's club from a famous clubmaker though this is one of his more rustic models.

The club has a small dark-stained head with "G Brews Glos Minchinhampton" on the crown within an oval and faintly picked out in gold paint. (Glos is an abbreviation for the country, Gloucestershire).

The horn slip, attached by three hickory dowels, has a bit of a bash at the back end.

A long scare on such a small club, the hickory shaft is straight and the sheepskin grip original.
Price $190.00
Reference: D339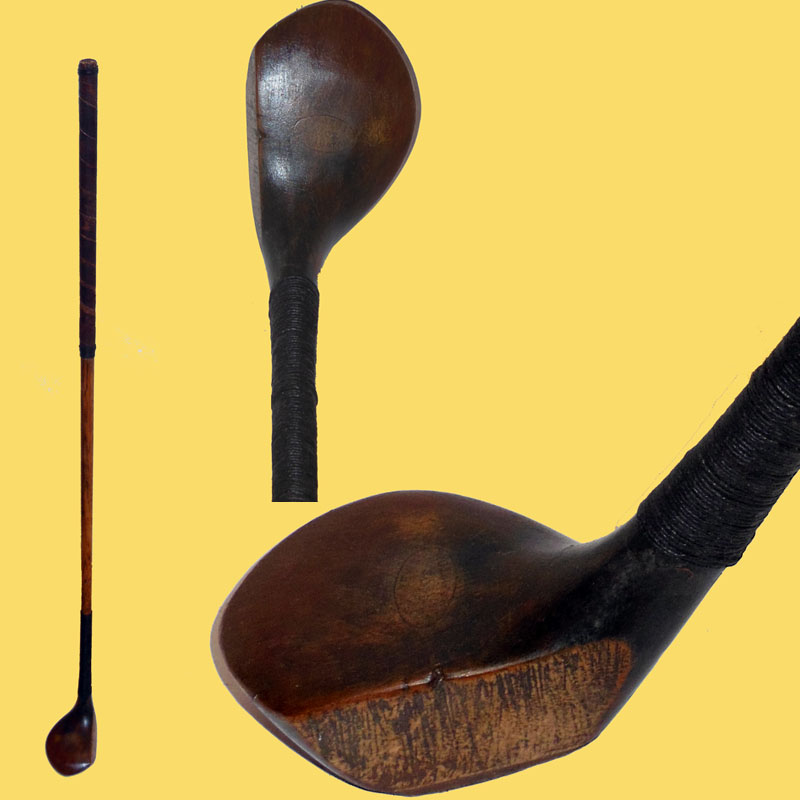 Click on the image to view it full size