Smooth-faced ladies' lofter
Maker: Robert Simpson , Carnoustie
Date: 1903

A smooth-faced lofter with head made by James Gourlay for Robert Simpson, his neighbour in Carnoustie.

The reverse of the head has "R Simpson Carnoustie" within an oval with the small cleekmark of "moon and star" of Gourlay right in the centre. It is also stamped "Warranted Hand Forged" with an "L" for Ladies' club.

The hickory shaft is straight, is stamped with a Simpson maker's mark, and still carries the original sheepskin grip.
Price $200.00
Reference: LIR368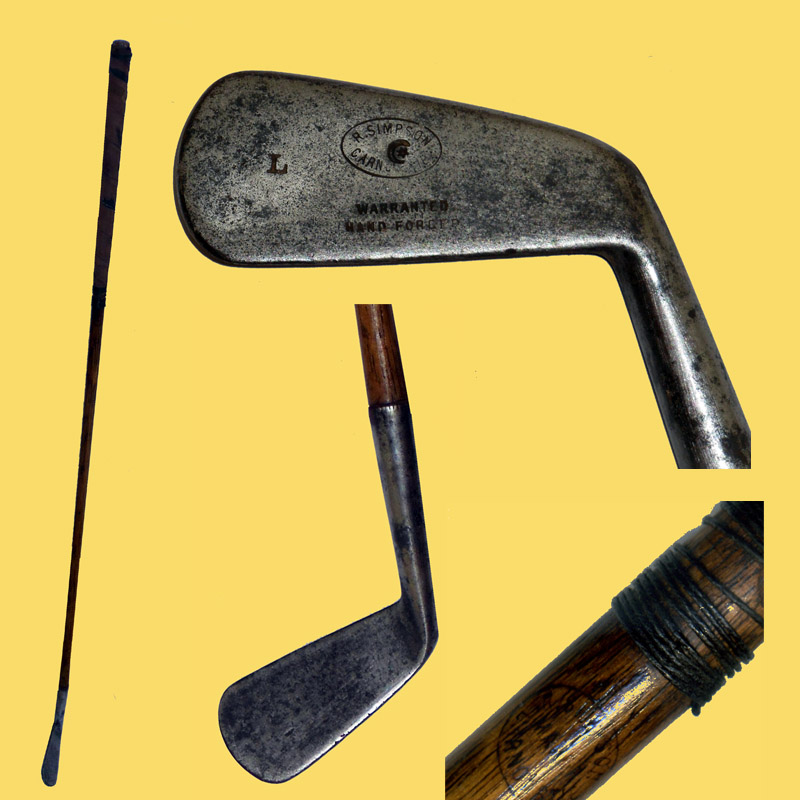 Click on the image to view it full size