Golden persimmon scareneck brassie
Maker: H Dalton , Harrogate/Bremen (Germany
Date: 1908

A fine golden persimmon scareneck brassie from Harry Dalton, shortly after his return from Germany and at the beginning of his long association with the Withington club.

Made from a very nice piece of wood, the crown is stamped "H Dalton Withington" in an oval. The brass soleplate is secured by six screws and has a fibre slip between it and the clubhead,

The straight hickory shaft bears the original sheepskin grip: a very attractive club.
Price $340.00
Reference: B382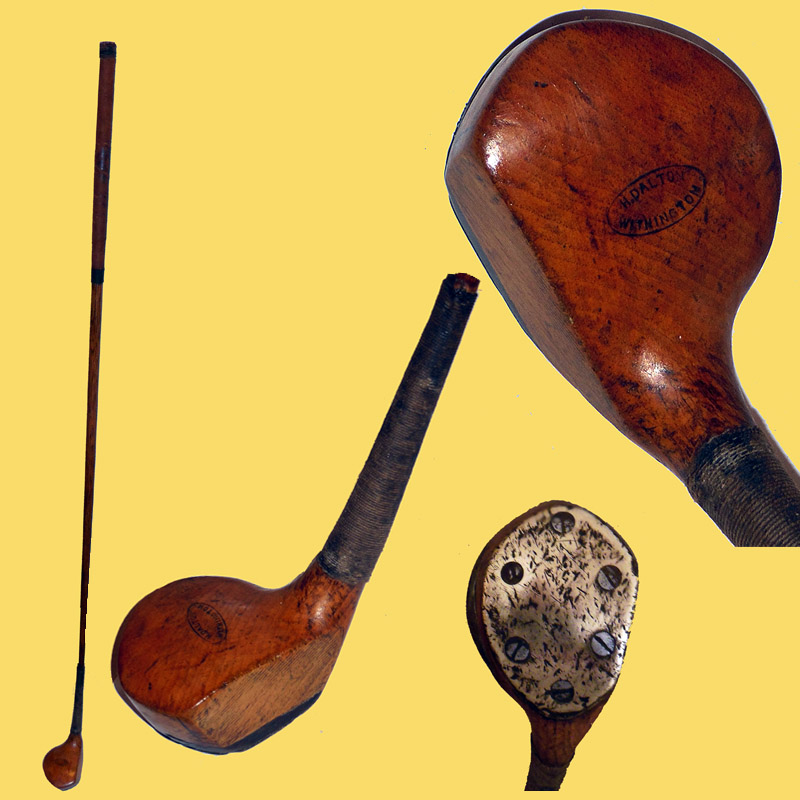 Click on the image to view it full size