Percy Alliss driver
Maker: Percy Alliss , Wanstead/Berlin/Ferndown
Date: 1924

A fine persimmon-headed driver from a great tournament professional whose record is nowadays often overshadowed by the fact he is the father of Peter Alliss. This club is probably from his time at Wanstead before he moved to the Berlin Wannsee club in Germany.

The club has a hand-marked face and a horn slip secured by two screws and a hickory dowel. The crown is stamped "Percy Alliss" (in signature) and "Special", both picked out in gold paint.

The good quality hickory shaft remains straight and carries a black leather grip which is probably original.
Price $205.00
Reference: D334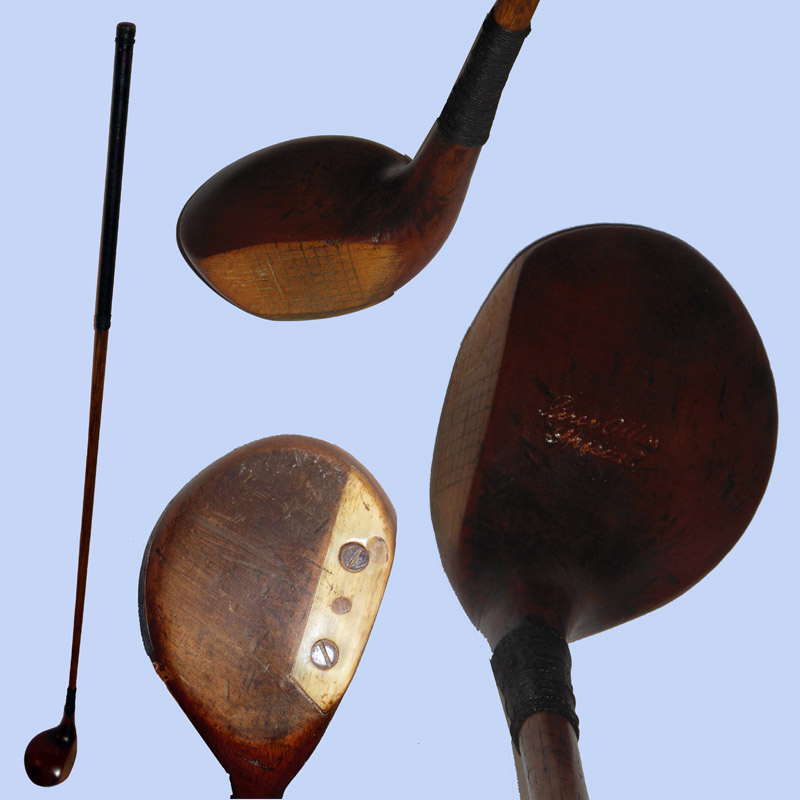 Click on the image to view it full size