Scareneck brassie
Maker: Martin and Kirkaldy , Edinburgh
Date: 1908

Not a 19th century club but made in that style in the early days of Martin and Kirkaldy. I presume this was custom-made for a traditionalist as, in addition to the bulldog style head being connected to the shaft by a scare rather than a socket, it also has a very whippy shaft reminiscent of clubs of seventy years earlier. Perhaps too whippy which explains the bands of whipping added to the shaft to reduce the flex.

The persimmon head is clearly marked "Martin & Kirkaldy Special" and has a brass soleplate secured by six screws. Replacement sheepskin grip.
Price $360.00
Reference: B379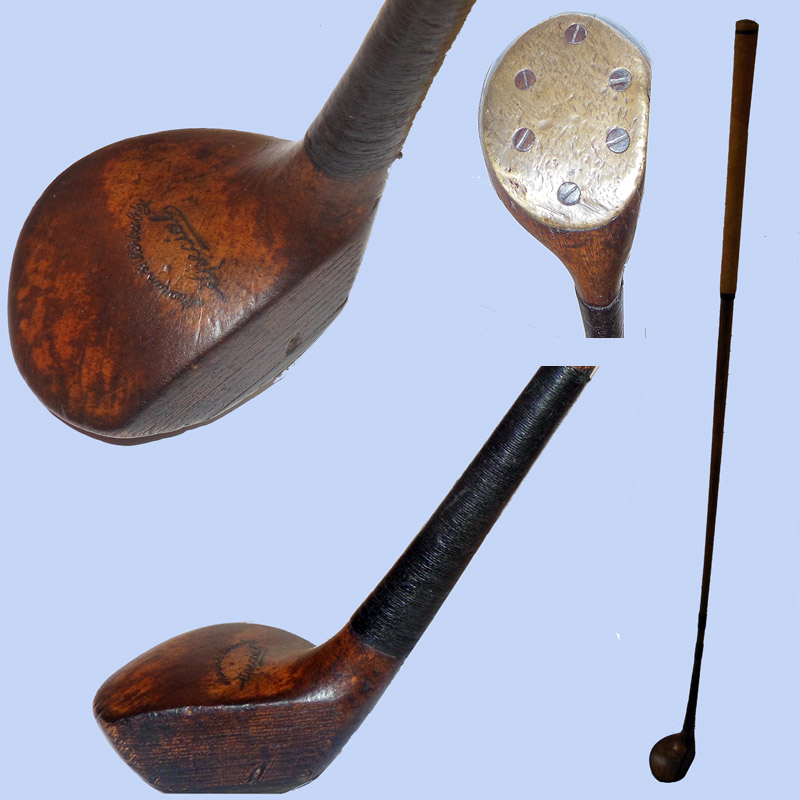 Click on the image to view it full size