Ralph Smith brassie
Maker: Ralph Smith , Elie/Hastings/US
Date: 1912

A well-made persimmon-headed brassie from the man who introduced James Braid to clubmaking and who was a fine craftsman himself.

"Ralph Smith" in signature is on the crown. The sole is protected by a brass plate secured by six screws and a pyralin slip.

A straight hickory shaft carries a black leather grip.
Price $195.00
Reference: B375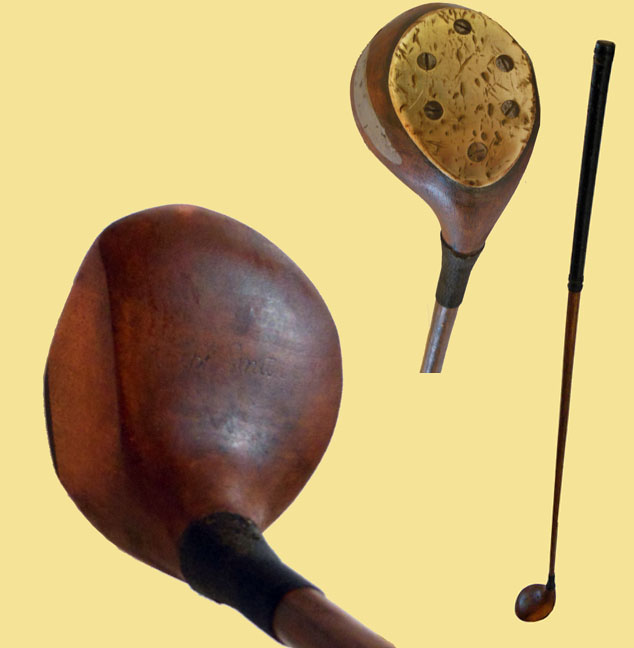 Click on the image to view it full size