Scott Lofting Iron
Maker: A H Scott , Elie and Earlsferry
Date: 1921

A lofting iron with an enclosed ray face from Andrew Herd Scott of Elie. The reverse of the head is stamped with his name and "Elie Scotland" within an oval surmounted by a lion and crown, signifying the royal warrant he received from George V. It is also stamped "Warranted Hand Forged in Scotland" and the number "2", this being from a time when different makers used different numerals to differentiate the different iron clubs, a transitional period between the old names and the numbering of irons we have today.

The head was made for him by R Brodie and Sons in nearby Anstruther, their triangle with "R B S A" also being stamped on the head.

What is probably the original polished black leather grip is atop a straight hickory shaft.
Price $135.00
Reference: LIR355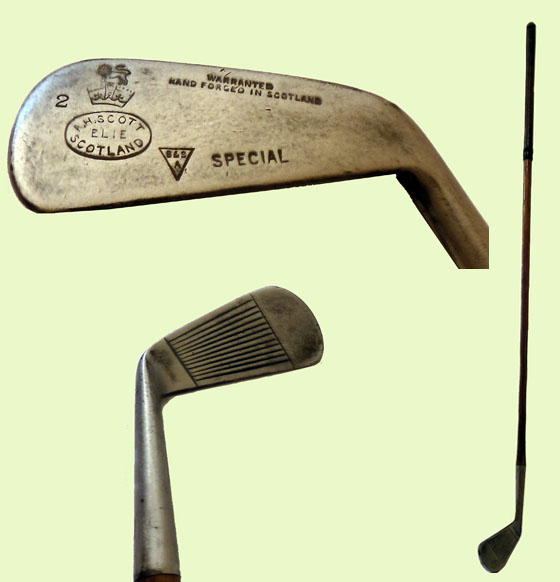 Click on the image to view it full size