Small-headed scareneck driver
Maker: Alexander Patrick , Leven
Date: 1900

A very good spliced head driver from a fine clubmaker made around the turn of the 20th century. It has been out of view for quite some time. It was sold at Christies in 1988 and went into the collection of the late Jaime Ortiz-Patino the owner and developer of Valderrama. Now, bought from his estate, it has been lightly refurbished and makes an attractive display club.

The small persimmon head is clearly stamped "Alex Patrick Special Leven" with traces of the gold paint picking this out remaining. It is protected by a short horn slip secured with three hickory dowels. The lead backweight is original and in good condition.

"A Patrick Leven" is also stamped on the original hickory shaft which carries what is probably the original black all-weather grip.
Price $520.00
Reference: D327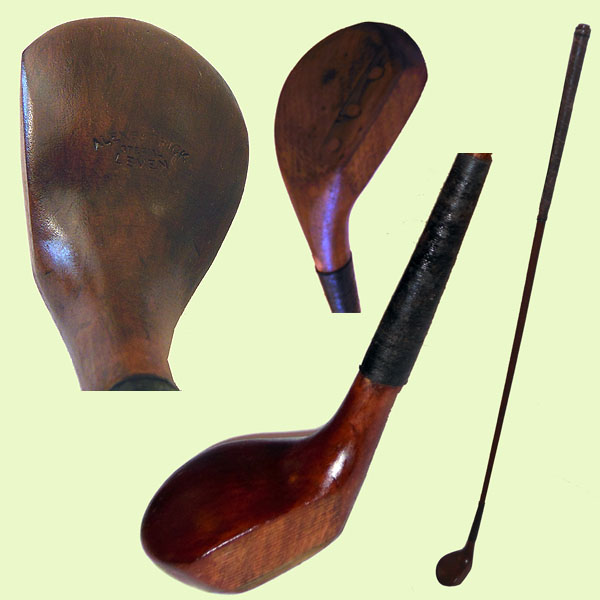 Click on the image to view it full size