Smooth-faced lofting iron
Maker: James Anderson , Anstruther
Date: 1892

A sturdy early lofting iron with just the slightest whip to the shaft. There is only about a third of the early .5" Anderson circular cleekmark visible which reduces the collectible value of the club but, given its excellent condition, is sufficient proof of its age to make it ideal for pre-1895 competitive hickory play. The sheepskin grip is also original.
Price $115.00
Reference: LIR350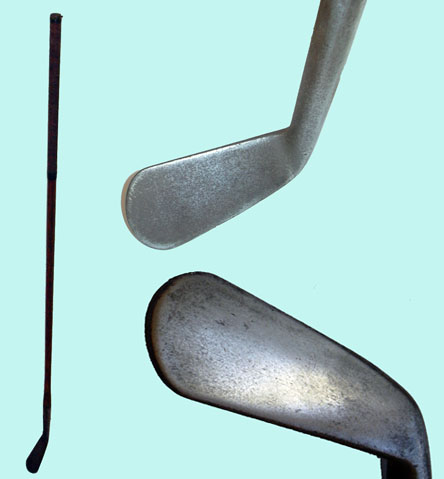 Click on the image to view it full size