Bamburgh Castle Driver
Maker: H Stewart , Bamburgh
Date: 1919

A dark-stained persimmon headed driver bearing the name of "H Stewart Bamburgh" on the crown, from the beautiful Northumberland course overlooking the Farne Islands. The face is protected by a black fibre slip secured by three hickory dowels and the smallish head has a fairly light lead backweight also.

The hickory shaft is still straight and in good condition and is finished with an all-weather grip, probably original.
Price $180.00
Reference: D316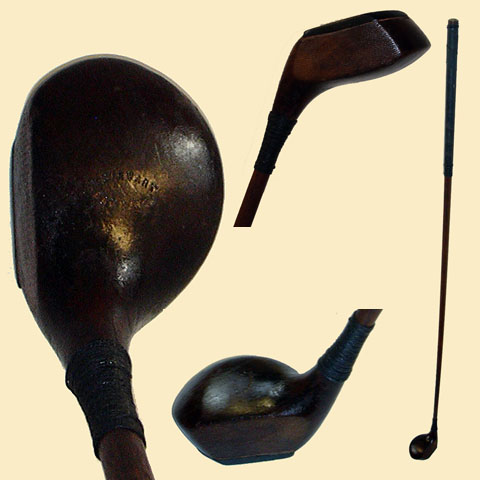 Click on the image to view it full size