Early brass putter
Maker: George Nicoll , Leven
Date: 1895

An early brass putter from a famous Fife clubmaker predating the first of his "Hand of Friendship" cleekmarks of 1898. It has a very heavy straight brass blade, no loft and large irregular hosel nicking. The reverse of the head is marked "G Nicoll Leven" in oval form.

The hickory shaft is unusual in that it is very thin for such a heavy head and has a 2" band of whipping about 1" above the hosel. Linen listing is covered by a replacement sheepskin grip.
Price $470.00
Reference: PUT401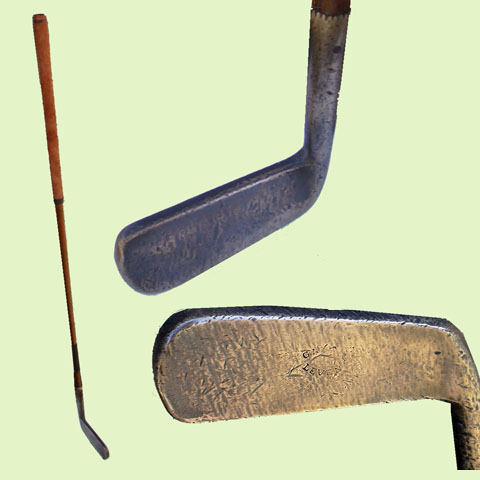 Click on the image to view it full size