Beech scareneck spoon
Maker: Robert Auld , Dunbar
Date: 1903

This is an exceptionally elegant little spoon from a very respected clubmaker in his day but now rather neglected by collectors. The head is fashioned from a very nicely banded piece of beech and is no more than 1.5" wide at its broadest point. Stamped "Rt Auld" on the crown, the head is protected by a black fibre slip and by a brass soleplate secured by six screws.

The neck is less than half an inch wide where the scare joins the shaft to the head but despite its apparent frailty it has survived intact for more than 100 years. The straight hickory shaft is topped with a black leather grip.
Price $570.00
Reference: S263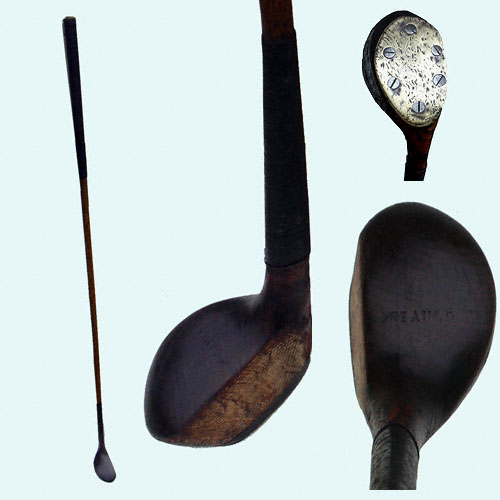 Click on the image to view it full size