Westward Ho! brass putter
Maker: Charles Gibson , Westward Ho!
Date: 1898

A heavy brass-headed putter in excellent condition from a famous clubmaker. Smooth-faced, the reverse of the head is stamped "C Gibson Westward Ho" in oval form. The shaft, straight and in perfect condition, is made from greenheart. It is topped with a black all-weather grip.
Price $350.00
Reference: PUT391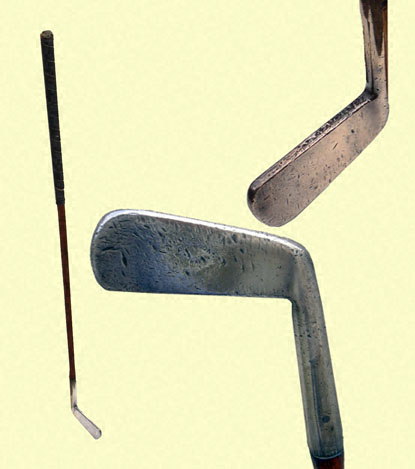 Click on the image to view it full size