Left-handed aluminium Schenectady putter
Maker: Archie Simpson , Aberdeen/Carnoustie etc
Date: 1915

A fine aluminium Schenectady-style putter, so named from the city where the centre-shafted mallet putter first saw the light of day in 1903, stamped for the two times Open Championship runner-up, Archie Simpson. It is also marked "Special" on the crown and has the initials of the original owner "S K H".

A good straight hickory shaft is topped with a polished calfskin burgundy grip.
Price $425.00
Reference: PUT387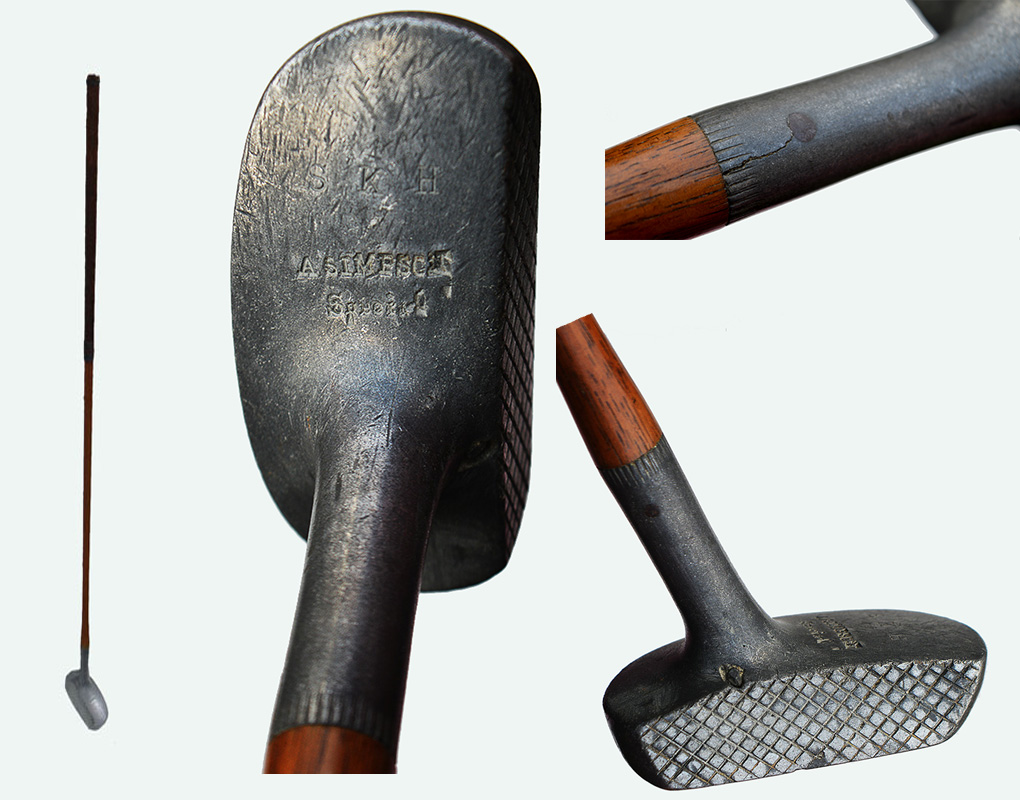 Click on the image to view it full size