Left-handed aluminium Schenectady putter
Maker: Archie Simpson , Aberdeen/Carnoustie etc
Date: 1915

A fine aluminium Schenectady-style putter, so named from the city where the centre-shafted mallet putter first saw the light of day in 1903, stamped for the two times Open Championship runner-up, Archie Simpson. It is also marked "Special" on the crown and has the initials of the original owner "S K H".

A can be seen in the photograph, there is a hairline crack at the top of the hosel, a common problem with aluminium clubs.

A good straight hickory shaft is topped with a polished calfskin burgundy grip.

I have been asked why I am sure this is marked for Archie Simpson when I have another 5 "A Simpson"s listed in the Makers section of the site. The simple answer is that I am not sure, it is just the balance of probabilities. If this club dated from Simpson's time at Balgownie it would not have this attribution because his clubs seem all to be stamped "Archie Simpson". That does not appear to be the case for clubs bearing his name when he was in the US. Either the dates, or what I know of the other professionals exclude or make unlikely an association with them. Thirdly, the Schenectady is very much an American club and I bought this one on a visit to Detroit where Archie had been professional and finally settled.
Price $325.00
Reference: PUT387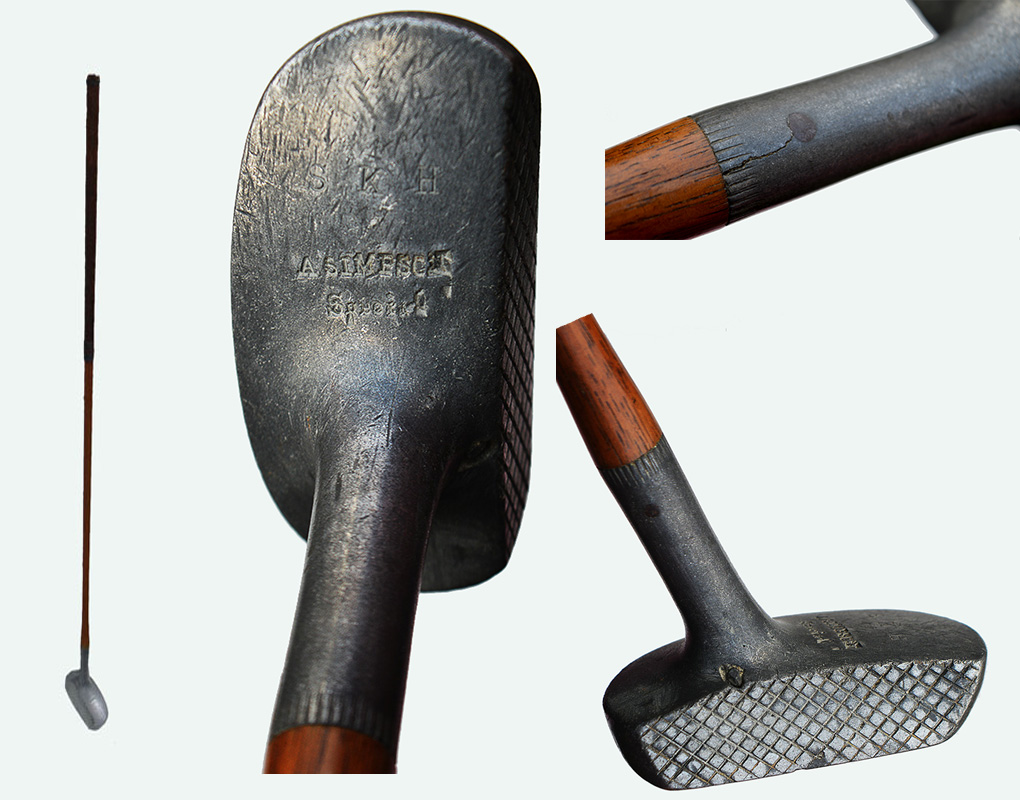 Click on the image to view it full size