David Cobb scareneck driver
Maker: D C Cobb , Montrose / Greenock
Date: 1906

David Cobb was an accomplished player, winning the big assistants' competition at his home course of Montrose in 1904, and a fine clubmaker after moving to take up the professional's post at Greenock.

This small-headed persimmon driver, with a very thin elegant splice joining head to shaft, is a good example of his work and in fine original condition.. The crown is clearly stamped "D C Cobb". The head is protected by a traditional ram's horn slip secured by three hickory dowels. Quite a lightweight head, it has the original lead backweight, tidily fitted.

The hickory shaft is straight and topped with what is probably the original sheepskin grip. A well made and eye-catching club.
Price $390.00
Reference: D297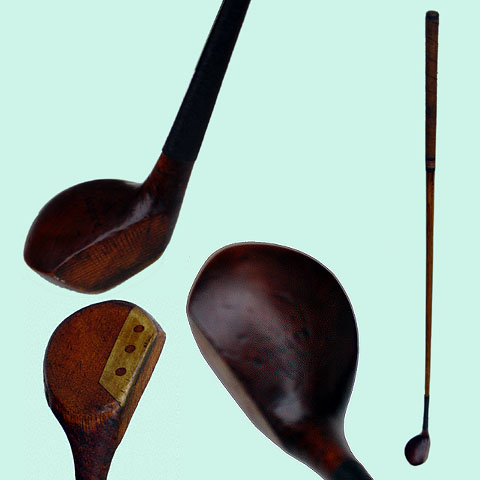 Click on the image to view it full size