Gibson Ladies' Driver
Maker: William Gibson , Kinghorn
Date: 1920

A ladies' driver in good original condition made by William Gibson of Kinghorn. The small persimmon head is stamped on the crown "L" (for Ladies'), "Wm Gibson & Co Ltd Scotland Kinghorn" and is also stamped with the Gibson cleekmark, a star, all these markings picked out in gold paint. The leading edge of the club is protected by a black ebonite slip secured by three hickory dowels.

The hickory shaft is straight and in good condition. It still has the original soft black leather grip.
Price $165.00
Reference: D289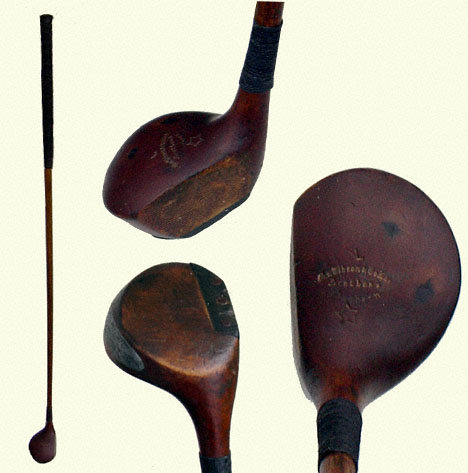 Click on the image to view it full size