Major Guy Campbell: Golf for Beginners

Date: 1923

Major Guy Campbell was one of the leading golf journalists and golf architects of the 1920s. His book "Golf for Beginners" offers not only useful advice for the novice player in 1923, it also includes a chapter on course construction.

The inside front covers feature advertisements for Marshall's golf shoes and Avon mesh balls. A little water spotting to the cover. 126 pages. Published C Arthur Pearson, London, 1923, 2nd edition.
Price $145.00
Reference: MEM302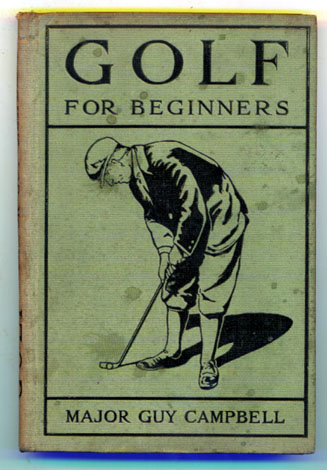 Click on the image to view it full size