Cochrane wryneck putter
Maker: J P Cochrane , Edinburgh
Date: 1905

An early example of a Cochrane putter, exhibiting the slim elongated hosel for which they would later become famous. With a pronounced bend to the neck, the face has a simple hand punched dot face. The reverse is marked with the Cochrane "knight in armour" cleekmark, "Warranted Hand Forged" and an "Accurate Putter" mark over an arrow.

The hickory shaft is straight and carries a polished burgundy calfskin grip.
Price $140.00
Reference: PUT367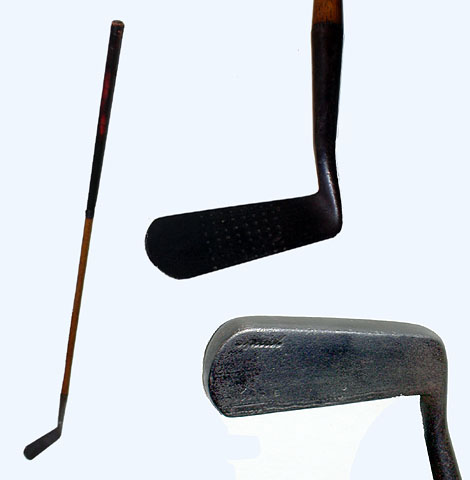 Click on the image to view it full size