Juvenile spoon
Maker: J Turner , Argelès
Date: 1907

An elegantly made juvenile spoon with a nice walnut appearance to the persimmon head. The crown is stamped "J Turner" (in script) special . We assume this was the English professional at the now defunct Argeles club in the Pyrenees in 1907-08. The face is protected by a horn slip and the sole by a full brass soleplate fastened by six screws.

The hickory shaft is straight and carries a soft burgundy calfskin grip.
Price $130.00
Reference: S250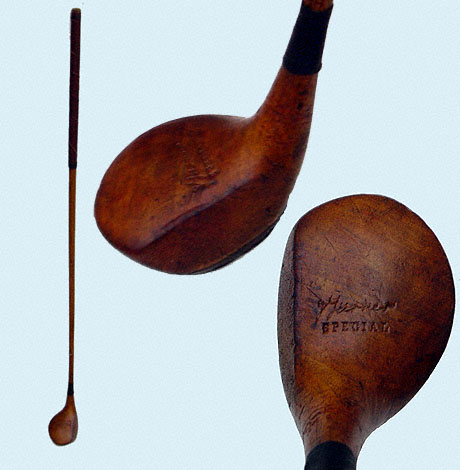 Click on the image to view it full size