Watt scareneck spoon
Maker: James Watt , North Berwick
Date: 1904

A very elegant spliced head spoon from a famous clubmaking family. The small dark persimmon head is clearly stamped "Jas Watt" across the crown and the sole is covered with a full brass soleplate secured by six screws. A long thin scare is covered by around 5.5" of whipping.

The hickory shaft is in good shape and perfectly straight. It carries a named grip, polished burgundy calfskin and stamped "Colonel reg'd Grip Made in Britain", picked out in gold. This was one of the earliest "Tacki" grips and is probably a first replacement for the club.
Price $530.00
Reference: S244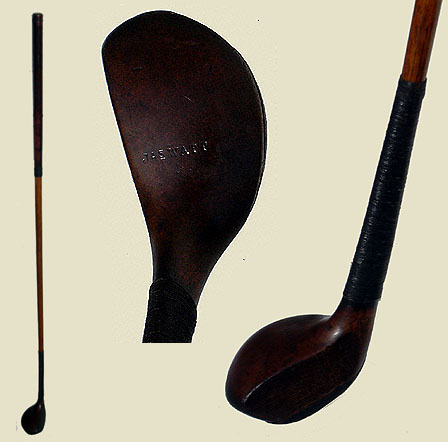 Click on the image to view it full size