Beech scareneck spoon
Maker: J & A Dickson , Edinburgh
Date: 1902

A very elegant small-headed spoon with scareneck joint made by a distinguished firm of Edinburgh craftsmen. The head is beech and has a most attractive banding pattern across the head. The crown is clearly stamped "Dickson". The face has an ivorine insert secured by cobblers' nails. Further protection is offered to the club by the ram's horn slip and the full brass soleplate.

The hickory shaft is perfectly straight and carries a soft black leather grip which is probably original.
Price $460.00
Reference: S241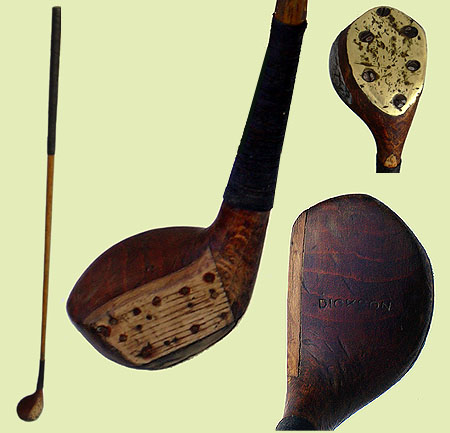 Click on the image to view it full size