Thistle Golf Co Accurate putter
Maker: Rollins and Walker , Redditch
Date: 1911

Interestingly Charles Millar, a Glasgow clubmaker and entrepreneur who set up the Thistle Golf Co in 1911, turned to a Worcestershire firm for this putter. The face has a hyphen pattern enclosed within double bars with dashes between. The reverse has Rollins and Walker's famous eye cleekmark above "Accurate Putter". It is also stamped "Warranted Hand Forged" above "The Thistle Golf Co Glasgow Scotland". The grip is brown leather, faded but otherwise in very good condition.
Price $145.00
Reference: PUT325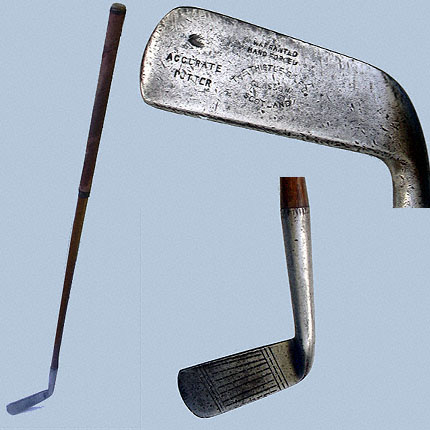 Click on the image to view it full size