Prestwick mashie
Maker: Jack Innes , Prestwick
Date: 1928

A late 1920s mashie in near-perfect original condition. Enclosed square dot pattern on the face and the reverse, with very clear stampings, is marked "5 Mashie", "Made in Scotland", "Jack Innes Prestwick Special". The faintest of lines at the top of the hosel shows this to come from a time when the hosel nicking no longer served to grip the shaft but was purely decorative.

A fine straight shaft is made from ring hickory (cut from near the centre of the tree) and carries the original soft black leather grip, still in excellent condition.
Price $120.00
Reference: MA238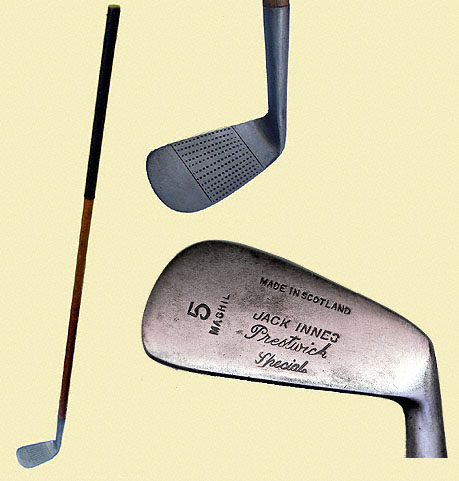 Click on the image to view it full size