Spoon with "pie" soleplate
Maker: Frank J Guise , Ilford
Date: 1920

Persimmon-headed spoon with grid patterned face and black fibre slip marked on the crown "Frank J Guise" (in script), "Special". Unusually for a spoon, its curved sole is partially protected by a pie-shaped brass soleplate, secured by five screws. Although spoons usually have soleplates this part plate was generally used only on drivers.

Good straight hickory shaft with original soft black leather grip.
Price $130.00
Reference: S223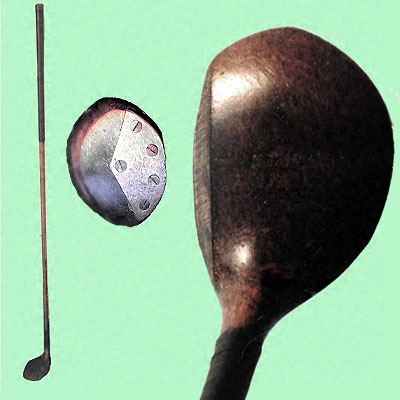 Click on the image to view it full size