Kingsbarns Course Map
A map of the popular links at Kingsbarns, hand drawn using the finest calligraphy, printed and individually water-coloured. The map is mounted on high quality backing board with an attractive mount (matt) ready for framing.

There are other course maps of this and other courses available but we believe there are none of this quality. Sadly, this is the last of the line due to the untimely death of the artist and cartographer a number of years ago.
Price $105.00
Reference: MEM290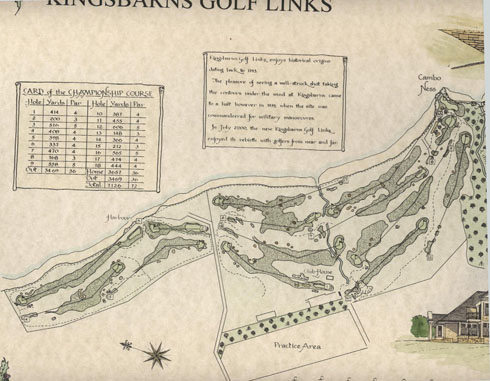 Click on the image to view it full size