"The Dint" silver brassie
Maker: Dint Patent Golf Club Company , Malvern
Date: 1924

A fine example of a brassie from the Dint series of patent woods. There were many experiments in the 1920s face inserts for clubs. Dint's exotic contribtion was woods with combined metal face and sole plates made in Berlin (or German) silver.

The faceplate is secured by four brass screws and, on the base, by another five. The crown is stamped "The Dint", in script, with "Silver" below. The soleplate also has this stamping plus "brassie" and the patent number.

A good straight shaft is finished with the original deep burgundy leather shaft.
Price $690.00
Reference: B229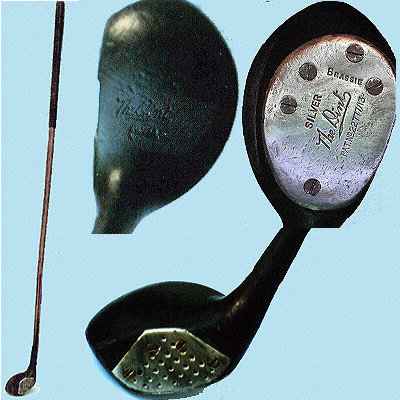 Click on the image to view it full size