Imperial Aluminium Putter
Maker: Imperial Golf Company , Sunderland
Date: 1915

An aluminium putter from Sunderland but not from Standard Mills. This is one of the much rarer creatures from the Imperial Golf Company. The club has a short socket in Carruthers style (shaft coming through hosel to sole of club) and, unusually for an aluminium club, no cracks in the hosel. This partly due to the fact that it is in excellent condition overall but also due to a more sensible design that is often the case with aluminium putters, with no excessive stress on the area between pin and nicking (or band of knurling as it is on this club).

The face of the club has a grid pattern in the sweetspot and the curved reverse of the clubhead is probably best described as kayak shape. "Imperial Golf Sunderland England" is very clearly stamped on the crown and the sole has the model number and weight as "Putter A1 Flat 10.0". Black leather grip is of the period but appears to be a very early replacement. An excellent collector's piece.
Price $340.00
Reference: PUT260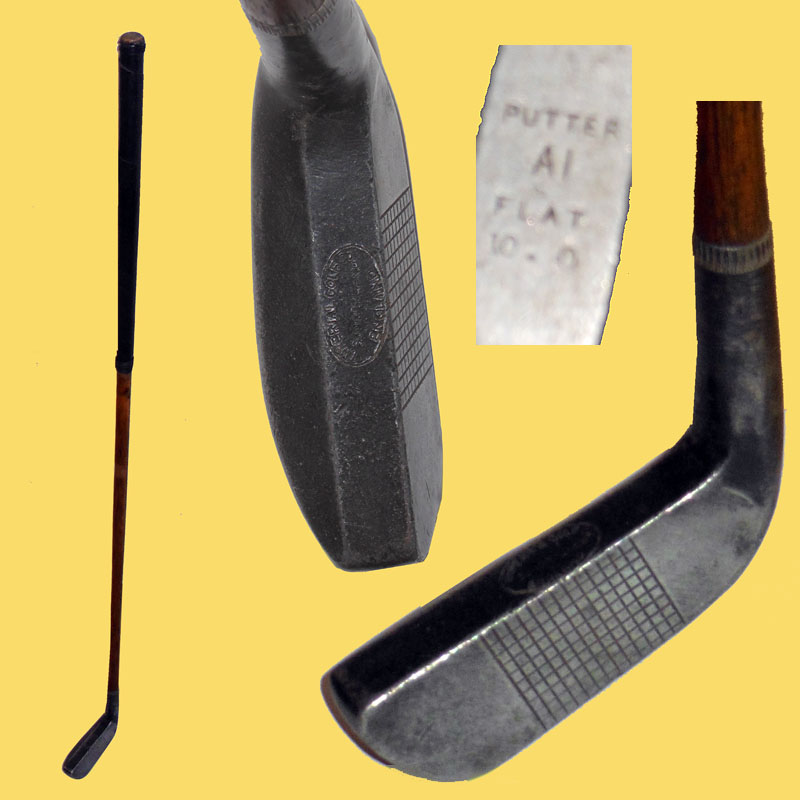 Click on the image to view it full size