Open Championship
---
---
1880: Musselburgh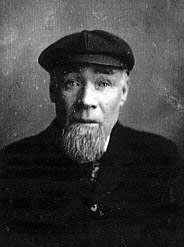 ---
Jamie Anderson would have been going for four championships in a row had he defended his title but the low prize money, and the short notice with which the tournament was announced for the 9th April, probably dissuaded him from making the journey to Musselburgh. In all there were thirty competitors.

With the low turnout, and little representation from further afield, it was unsurprisingly a Musselburgh golfer who hit the front first. Bob Ferguson, playing with Old Tom Morris, took 81 over the first two rounds of 9 holes and led two other Musselburgh men Ned Cosgrove and Peter Paxton. This was despite landing on the road at the second hole and having his next shot rebound from a telegraph pole.

He was again on the road at the second in his third round but made a good recovery. This round was completed in 42 but Paxtonís 39 brought him level and Cosgrove was only a shot behind.

Ferguson was the first of the leading trio to play the final round and a 39 put him in a strong position. Neither Paxton nor Cosgrove could match this, Cosgrove, in particular, finding himself in several bunkers, and their 44s gave Ferguson the first of his three victories by a five stroke margin.

A happy start to the year for Bob Ferguson but tragedy was to blight it, not for the last time in his career, when his two year old son was run over and killed by a horse-drawn cart in September.