Open Championship
---
---
1875: Prestwick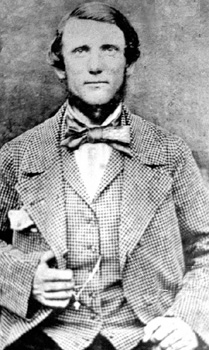 ---
It is always unfair to tarnish the lustre of those who triumphed by mentioning those who were not there but, as Dundee's Courier wrote, everyone would sympathise with Young Tom Morris, 'prevented from entering the list by severe domestic affliction', this being the death of his young wife, Margaret, shortly after a stillbirth, the news of which he received after playing a foursome with his father against the Parks at North Berwick. Old Tom did not compete this year either. Young Tom too was to die, aged 24, on Christmas Day of that year, from pulmonary haemorrhage causing apnoea, according to the death certificate, from a broken heart by all other accounts.

That was for the future, though, and the day was Willie Park's. His final round (of 12 holes) was of 51, three better than anyone else in the field and the winner of the first Open had secured his fourth and final championship.

We consider today, and I have followed that thinking in this archive, that the Open Championship began in 1860. Interestingly, the 1875 report in the Courier considers 'the Golf Championship' a new competition which began in 1872 after the championship belt had been won outright by Young Tom in 1870 and no competition had taken place in 1871. More to the point, these championships which rotated between Musselburgh, Prestwick and St Andrews did not capture the newspapers' imagination (or, given the small prize money, that of the professionals: in the absence of the Morrises, only Bob Martin and James Rennie came from St Andrews for this one) which is why the reports here of this period are sparse. Typically one short report of the tournament would be provided and reprinted in all the interested papers. Reports on the amateur championship tended to be much fuller.