Clubmakers
---
W H Jex
Wymondham/Mundesley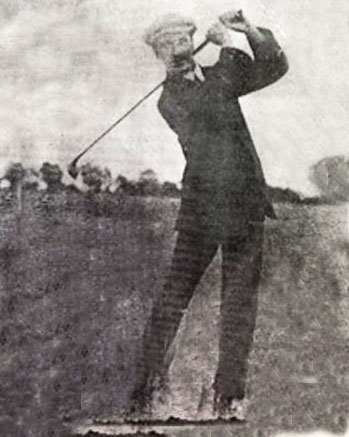 Walter Herbert Jex was born in Great Yarmouth in May 1884. Jacksonís register has him as professional at the now defunct Oakham Club in Rutland from 1901 at the latest but the 1901 census records him still living with his parents at Moat Place in Great Yarmouth working with an elder brother as a labourer at the Mineral Water factory.

The first record I have is of him winning the first professional competition held in Norfolk at Great Yarmouth in October 1908 with the affiliation of Mid-Norfolk. As the press report states it was his first professional public tournament, I am inclined to think this was his first appointment.

He was still at Mid-Norfolk, playing in the same tournament, in November 1911 and the 1911 census shows him as a boarder with the Tyrell family in Scoulton, very close to the course. Sometime after this, he moved to take up the professionalís position at Mundesley on the Norfolk coast (in 1913 according to Jackson).

He served as a Private in the First World War with the 2nd Battalion, Bedfordshire Regiment and was killed in the Battle of the Somme, 12 October 1916. Like so many from that hecatomb he has no known grave and is commemorated on the Thiepval Memorial.

Search the catalogue for clubs by this maker