Clubmakers
---
William McGowan
Prestwick/Formby/Sandy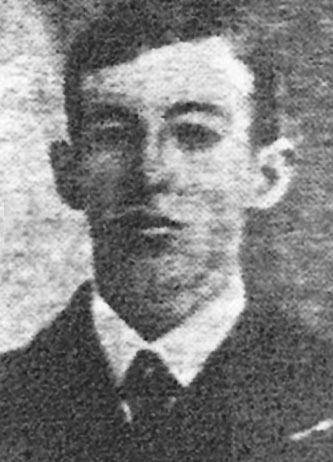 William McGowan was born in Prestwick in 1886 and is a golfer whose career I have had difficulty disentangling. The end of it is unequivocal and sad. He enlisted in the Sherwood Foresters but was later assigned to the 7th Battalion, The Queen's (Royal West Surrey Regiment) and was killed 24.10.1918, just over two weeks before the armistice and is buried in the Cross Roads Cemetery, Fontaine-au-Bois. He left a younger widow, Ethel, and a young son.

The online description of the Prestwick war memorial says he began his apprenticeship with David Kinell at Prestwick St Nicholas. He certainly was at Prestwick St Nicholas, playing the first round of Open qualifying in Prestwick with that affiliation in June 1908 but he may have been assistant to William McEwan at Formby before this, the St James's Gazette reporting a W McGowan of Formby playing in the first round of the Open at Sandwich in 1904. That he was active in competitive golf at this time seems to be backed up by an article in the Manchester Courier of 7 April 1903 speculating that he, or some other up-and-coming professional would take the tenth berth in the Scotland team to play England.

The 1901 census is not a great deal of use. He was 15 and a fishmonger's message boy in Prestwick. In the 1911 census, he was with his wife, Ethel, boarders in Rickmansworth as a professional golfer, which fits in with him being assistant to Eric Bannister at Sandy Lodge (and this differs from both the war memorial and Jackson's Register descriptions). From here he qualified in the southern section of the 100 guineas assistantsí tournament but did not take part in the final stages. It was announced he was appointed professional to the Wednesbury club in Staffordshire in November 1911.

He was still in the Nottingham area in 1912. Jackson has him as assistant to Tom Williamson but press reports of him playing in the Midland Professional Championship and the £350 Foursome Tournament at Hoylake list him as unattached. Both the war memorial description and Jackson's Register have him ending his time before war service at Radcliffe-on-Trent, an appointment now verified by the PGA.

Search the catalogue for clubs by this maker