Clubmakers
---
Elrick & McPherson
Aberdeen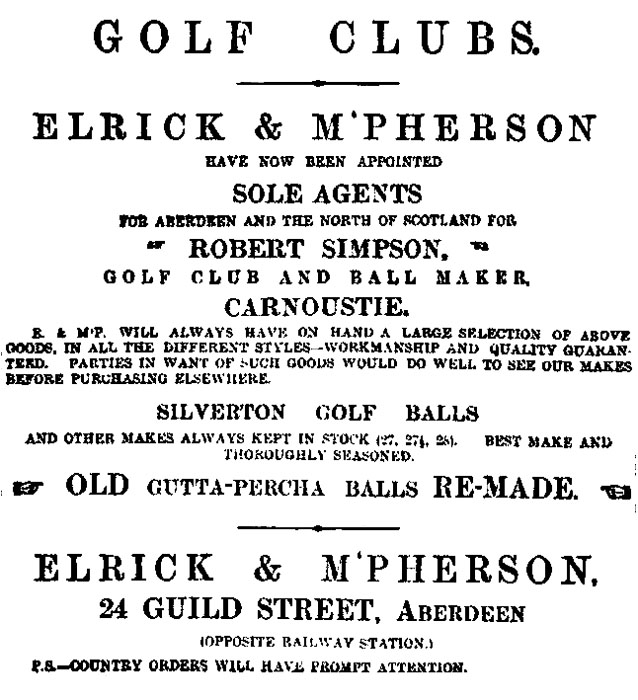 Like many companies who moved into golf goods throughout Scotland, Elrick & McPherson began as 'india rubber, waterproof and oil skin manufacturers' and the first record I have of them in Guild Street is from the Aberdeen Post Office Directory of 1884.

By 1886 the were advertising the 'largest stock in town' of lawn tennis equipment and, in 1891, offered balls and shinguards for football plus boxing gloves. They had added golf to their repertoire by the time of the 1892 advertisement shown here.

They were still around in the first decade of the twentieth century but, by then, had moved to 409 Union Street.

I am yet to find any clubs marked with their name so would be interested to know if anyone out there has any.

Search the catalogue for clubs by this maker