Clubmakers
---
Wally Tomlinson
Skegness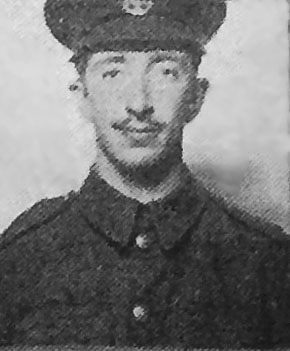 John W "Wally" Tomlinson was born on 10 October 1892 and began his golfing career as an assistant to Walter Tedder at the Bulwell Forest club in Nottingham. From 1912 to 1914 he was Fred Robson's assistant at Cooden Beach in Bexhill.

In 1915 he volunteered with the 13thBattalion, Rifle Brigade, the Niblick Brigade, and fought on the Western Front. He was badly wounded in the left leg an discharged in 1917. Leaving professional golf for a couple of years, he worked for the Ericsson telephone company.

From 1919-1921 he was assistant at Seacroft from 1919-1921 before being appointed professional to the nearby North Shore club in Skegness in 1921 after Arthur Ham left for New Zealand. During his time here it had the largest membership of any British golf club (ca 1200). Tomlinson remained until the Second World War and was involved in some unspecified 'war service' when replaced by Mark Seymour in 1942.

After the war he was manager of Hildred's Hotel in Skegness.

Search the catalogue for clubs by this maker