Clubmakers
---
David Kirkaldy
Hardelot (France)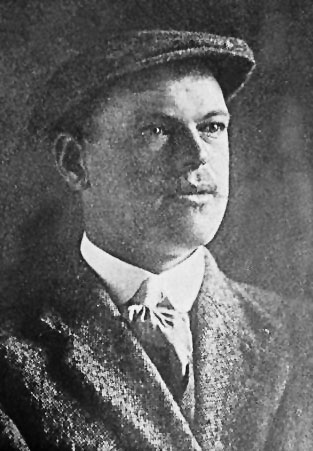 David Kirkaldy not to be confused with Andrew Kirkaldy's son Dave was the son of Andrew's brother, Jack, and born in St Andrews in 1890.

Described in his obituary as 'one of the outstanding players among the young professionals he was professional at Hardelot in France between 1911 and 1914 with a season spent teaching at the Bournemouth Golf School. While in France he joined the British Expeditionary Force and served as a private in the 3rd Battalion, Argyll and Sutherland Highlanders.

Benard Darwin describes (in Golfing Illustrated in 1915) an excited journalist who wrote that he had met and conversed with 'the intrepid Andrew Kirkaldy on his way to the front'. Darwin pointed out 'Andrew is a courageous and pugnacious person and I have no doubt he would love to have a go at the Germans, but the last piece of fighting he did was at the battle of Tel-el-Kebir in the Egyptian war of 1881'. The course at Hardelot was also pressed into service during the First World War as a place for wounded Indian soldiers. Henry Leach, who wrote the Foreign Notes section for The American Golfer, called the first tee 'the most extraordinary teeing ground in the world.' with it being atop one of the ruined towers of the castle dating back to Charlemagne's time and, in June 1915, noted that the Indian soldiers 'as they are getting better they are swarming about the golf course in large numbers and occasionally seeing what they can do in the way of driving from this tower.'

David Kirkaldy, however, was not to see Hardelot again. He was killed at the front in December 1914.

Search the catalogue for clubs by this maker