Clubmakers
---
George Strath
Troon/Southport/Brooklyn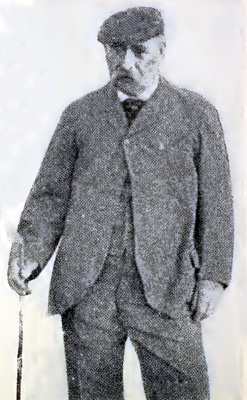 Born in 1843, George was, with Andrew and Davie one of three St Andrews golfing brothers and a very fine clubmaker. (There was a fourth brother but not a professional golfer.)

His first professional post was at the Glasgow Golf Club He became Troon's first professional in 1881 and was involved in the design and layout of a further six holes extending the course to twelve holes.

He moved to the North of England to become professional at Southport Old Links, between 1888 and 1892 then further south as professional at Stinchcombe in Gloucestershire from 1893-4 and back north again to North Manchester in 1894 and 1895.

That year he emigrated to the United States (not by any means as Royal Troon's website claims, the first Scots professional so to do) as professional to the Dyker's Meadow club in Brooklyn. Apart from a short spell, perhaps a summer season, at the Wee Burn club in Darien, Connecticut, in 1901, he remained in Brooklyn moving to the Crescent links as professional between 1901 and 1918.

He died in Brooklyn in 1919.

Search the catalogue for clubs by this maker