Clubmakers
---
Bob Munro
Carnoustie/London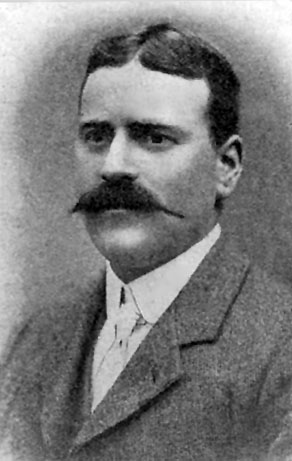 Born in Arbroath in 1871, Bob Munro began as a clubmaker with Robert Simpson in Carnoustie rapidly rising to become foreman.

He accepted the post of clubmaker and professional to the Tooting Bec club in London in October 1892 but his stay here was brief moving to become professional at Royal Mid-Surrey the following year and taking on Cuthbert Butchart as his assistant. During this time at Richmond he developed a method of weighting club heads by inserting the lead weight not as a backweight but as a threaded screw, or screws, from the clubface. For added protection and neatness, these holes on the face were cobered with a brass or other metal plate. He was awarded a patent for this applied to brassies in 1895.

J H Taylor took over at Royal Mid-Surrey in 1899 when Munro moved first to Chislehurst (1899-1902), turning down an offer to go the United States, and then Wimbledon (1902-1907). His business acumen and organisational ability was again in demand and he went to work for A G Spalding's British operation.

In 1912 he became a club professional again at the Colne Valley club in Woodford but enlisted in 1915.

After the war he ran the specialist golf department at George Alexander's in London and was a golf instructor in Selfridge's London store.

Search the catalogue for clubs by this maker