Clubmakers
---
George Ayton
Kyles/Carlsbad/Ostend etc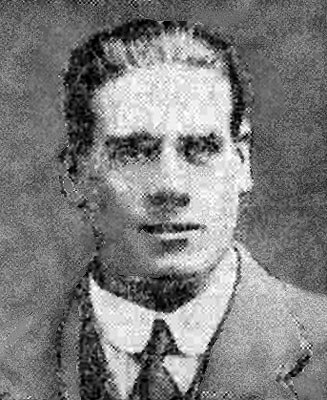 George Ayton, born in St Andrews 6 April 1888, was one of four talented St Andrews golfing brothers who all emigrated to the USA in 1920. The best known, Alec, went to the Evanston club in Illinois taking the youngest brother, Alec, as his assistant. George, at that point was headed for the Regina club in Saskatchewan.

Before heading for North America he had a string of appointments in Europe. He began his professional career at Kyles of Bute in 1901 where he remained for ten years before spending a season as an instructor at Carlsbad. Newspaper reports of the time suggest he was also at the Vienna club before taking up the professional's post at Lombardszyte at Ostend in Belgium in 1912 from which he fled rapidly at the outbreak of the First World War leaving his entire stock. On returning to Scotland he enlisted, serving most of the war with the Army Service Corps

He spent one season at Regina, winning the Western Canada championship there, and went back to Scotland for the winter knowing he had a position for the 1921 season at the Kanawaki club in Montréal. He traveled with Charles Murray from the Royal Montreal Club to compete in the US Open in Toledo that year where Murray finished 2nd. He spent the winter in Montréal as an instructor at Goodwin's Golf School at Goodwin's store in St Catherine Street (later Eaton's).

His departure from Canada was announced in October 1923 with the news he was to become professional at the Biltmore Forest club near Asheville, NC. As part of George Duncan and Abe Mitchell's tour, organised by Wanamaker's, he and Francis Ouimet played, and lost, against them at the Greenville CC in December 1924. A more bizarre contest was held in February 1925 when he played with Frank Clark, both of them in kilts, against two Cherokee Indians in traditional attire in an archery vs golf match, the golfers winning 2 and 1.

In early 1933 his wife, Euphemia, and children Thomas and Elizabeth, had traveled back to St Andrews ahead of George after his father had died there. The story was he was to join them but he died of lobar pneumonia in a psychiatric hospital in Asheville on 19 February.

Search the catalogue for clubs by this maker