Clubmakers
---
James Sherlock
Oxford, Hunstanton etc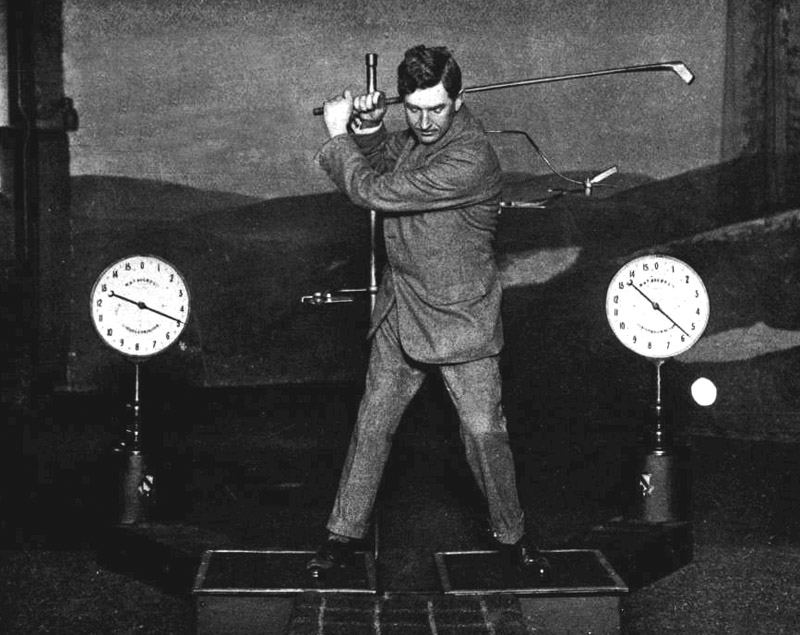 James George Sherlock was both a fine clubmaker and an accomplished competitor though his fame as a player does not seem to have endured.

Born in High Wycombe in 1875, he grew up in Oxford and became an apprentice at the Hincksley club where he had worked since he was 11. His first full professional's position was at the Oxford University club between 1894 and 1909. He moved to Stoke Poges in 1909, opening the club playing in a foursome with Arnaud Massy against Braid and Taylor. While at Stoke Poges he won the News of the World competition in 1910 and, the same year, defeated Harry Vardon in the final of the Portmarnock professional tournament. The following year he played a home and away challenge match against Jack White and an exhibition match with Braid against Vardon and Duncan at Stoke Poges and came to Aberdeen to play 36 holes against George Duncan so clearly he was thought of with the best players of the game. He also crossed the channel to play a 36 hole competition at the Nivelle course in St Jean de Luz with Braid, Taylor and the home professional, Arnaud Massy. He maintained the French connection by serving as private professional to Mr E Esmond in Paris.

Despite generous handicapping he won comfortably playing against Prince Albert and Princess Victoria of Schleswig Holstein at Stoke Poges which presumably helped the bank balance. The royal connection may also have secured another private professional's appointment in 1913, this time to the Duke of Portland at Welbeck.

The wonderful Frankenstein-like picture is of an experiment he conducted at the West End Golf School in Piccadilly in London in 1913 where he proved the assertion that the weight of the body could not be greater on the right leg than on the left at the top of the swing.

In 1920 he became professional at Hunstanton where he remained until a final post at Aldeburgh in 1932.

He finished in the top-ten of the Open Championship on several occasions and, in addition to his solo clubmaking activities, was involved in Sherlock, Ray and Turner with Ted Ray and John Henry Turner.

Search the catalogue for clubs by this maker