Clubmakers
---
Bertie Snowball
Portmarnock/Scarborough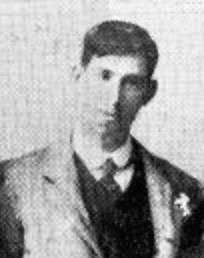 Bertie Snowball was born in Yorkshire in 1887, the son of James Snowball greenkeeper at Scarborough's Deepdale links, and started his golfing career there as assistant to Harry Fulford at Bradford in 1904 and to W C Gaudin at Scarborough the following year. He crossed the water to become professional at Portmarnock from 1906 to 1908 (enough time for him to be runner-up in the first two Irish Professional Championships and qualify for the Open Championships of 1906 and 1908) but returned to Scarborough, to the North Cliff club, to serve as professional there between 1909 and 1911. The next of the home countries was Wales and he was professional at Criccieth between 1912 and 1914. At some point he was also private golf tutor to the Earl of Londesborough at Blankney in Lincolnshire, a course where he beat Harry Vardon 4 and 3 in an exhibition match,

That only left Scotland! He came to Carnoustie in 1914 and worked as a clubmaker with Robert Simpson and played for the Carnoustie Artisans club and, notably, in the Carnoustie v St Andrews club match where he lost to Laurie Auchterlonie.

He enlisted in the Black Watch and was killed in 1915 at the age of 27 at the battle of Aubers Ridge, leaving a wife and three children. The Carnoustie club organised a benefit golf match at New Year in 1917 to provide sone funds for his widow and for the widow of Andrew Simpson who had also been killed in the war.

Search the catalogue for clubs by this maker