Clubmakers
---
John "Jock" Brown
Berlin/Rye/Montreal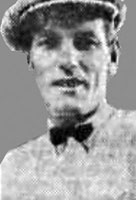 John "Jock"; Robertson Brown served his apprenticeship as a clubmaker with D & W Auchterlonie and David Anderson & Sons in St Andrews.

He accepted the position as assistant to Cuthbert Butchart at the Berlin Wannsee club in Germant in 1914. This was not the best of timing as they were both interned for the duration of the war at Berlin racecourse at Ruhleben.

Returning to St Andrews, he worked as clubmaker in the Tom Morris shop before going to Rye. Emigrating to Canada in 1921 he was professional to the Summerlea club in Montreal where he made the clubs which were used to drive off on the opening of the two courses here at the club's inauguration in 1923. From here he won the Quebec Open in 1925, the Glen Case trophy, the Montreal PGA event, in 1930,

After twenty years service to the Summerlea club, he died in 1943.

Search the catalogue for clubs by this maker