Clubmakers
---
Hutchison, Main & Co
Glasgow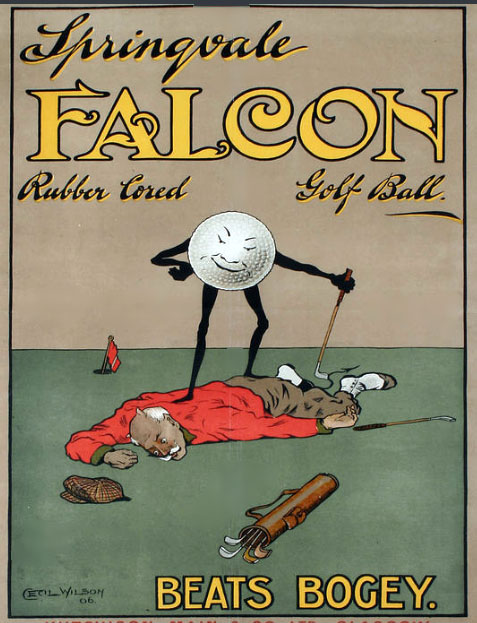 The firm made rubber-cored balls under the name of Springvale and was the company the Haskell Golf Ball Co in the US decided to challenge as a test case in Britain for infringement of the Haskell patent. A ten-day trial resulted in Haskell's case being dismissed on the basis that Captain Duncan Stewart, and Willie Fernie's nephew, George, had been prior users of the technique. This view was upheld on appeal and in the House of Lords. (See article in the History section).

They made the Springvale Rampant, Eagle, Falcon, Kite (the closest to the Haskell) and Hawk models.

The company went into liquidation on 1 July 1913.

Search the catalogue for clubs by this maker