Clubmakers
---
Willie Park Snr
Musselburgh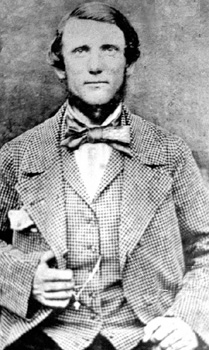 The very first Open Champion, in 1860, and winner again in 1863, 1866 and 1875, he was the father of another Willie Park,, also Open Champion and the founder of the influential clubmaking and course design business. Willie Park Snr's brother, Mungo, was also an Open Champion.

Born in Wallyford, Musselburgh in 1833 he started as a caddy then opened his clubmaking business here. He spent a couple of years in North Berwick but apparently never took to it, this despite spending well over £3000 in 1899 for a villa facing the first tee as a business location.

His promotion of the game as a professional sport, issuing challenges to other players to play for purses, did much to spread the popularity of the game beyond the leisured classes.

He died in Musselburgh in 1903.

Search the catalogue for clubs by this maker