Clubmakers
---
A E McDonald
Inwood/Langhorne etc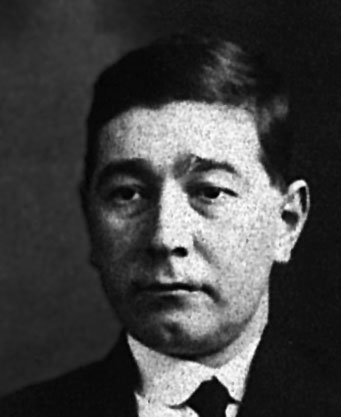 Albert Edward McDonald was born in Montrose on 25 March 1891 to Edward McDonald. and his wife Margaret, née White. The family moved to Whitby when Edward became professional at the local club in 1895 and the family, with three sons who all became professional golfers, are shown living at Links Cottage, Love Lane, in the 1901 census.

Albert appears second in a list of players (after his father) who represented the Whitby club in a match against visitors in 1909 which suggests he may have been assistant to his father. Jackson has him as professional at Kirkbymoorside, Cheadle and Crafthole in Cornwall up until 1912 so he may have been the McDonald playing from Cheadle in the Northern qualifier for the PGA News of the World tournament in Sheffield in July 1908. However, his 'real' job was in the Merchant Navy and there is a record of him passing the examination for Second Mate in West Hartlepool in 1913. He served with the merchant marine during the First World War.

West Hartlepool was still shown as his residence when he traveled to the United States aboard the Celtic from Liverpool, arriving in New York on 24 April 1922. Throughout his time in the USA his name was spelled MacDonald.

By 1924 he was professional at Inwood, NY, on the south side of Long Island and competed in the Metropolitan Open from here as he did in later years up until 1928. He spent 1929 as professional at Millbrook, NY, and played in the Metropolitan section of US Open qualifying from here.

In 1930 he became professional at the Lenox Hills CC, taking over from Leo Diegel. The following year he finished third in the Long Island Open behind Macdonald Smith. The Lenox Hills club hit severe financial problems during the Depression and its grounds were bought by the state of New York and renamed Bethpage State Park.

MacDonald made the short trip to Scarsdale, NY, in 1932 to become professional at the Fenimore Country Club. He stayed here until 1935 at which time he moved to the Yardley Country Club in Pennslyvania. After four years at Yardley he took up the professional's post at the Middletown Country Club, Langhorne, PA, in March 1939. He sought to increase interest in the club by arranging and playing in exhibition matches, with Ted Turner. Leo Diegel and Henry Picard on one occasion, with Picard and Vic Ghezzi on another and, in 1941, a foursome with Joe Kirkwood against Ben Hogan and Jimmy Thomson.

He stayed until a sort of retirement in 1959 though he continued to teach after that in local schools and at a golf range.

Search the catalogue for clubs by this maker